App description by slabon.pl
Join to the amazing world of Tiny Worm's adventures!

HOW TO PLAY You are Tiny Worm. Tap the screen buttons to turn the worm. Don't enter to deep water. Tiny worm can't swim. Use gates to avoid obstacles or to quickly move around the world. Look out for enemies! Bugs will chase you and try to bite. Bite them as well! Move or rotate obstacles to eliminate enemies or to pledge traps. Good luck!

HIGHSCORES Tiny Worm has it's own online highscores list. List of top 100 scores is available from the app. You can also see all scores on Tiny Worm highscores list on our site http://www.slabon.pl.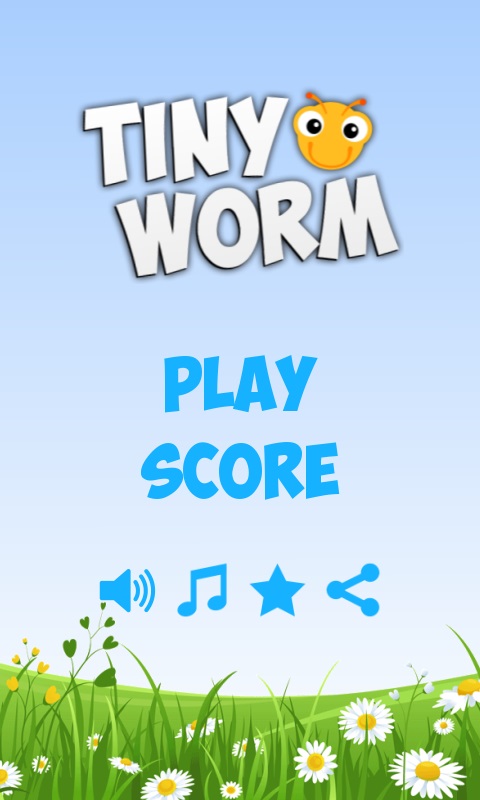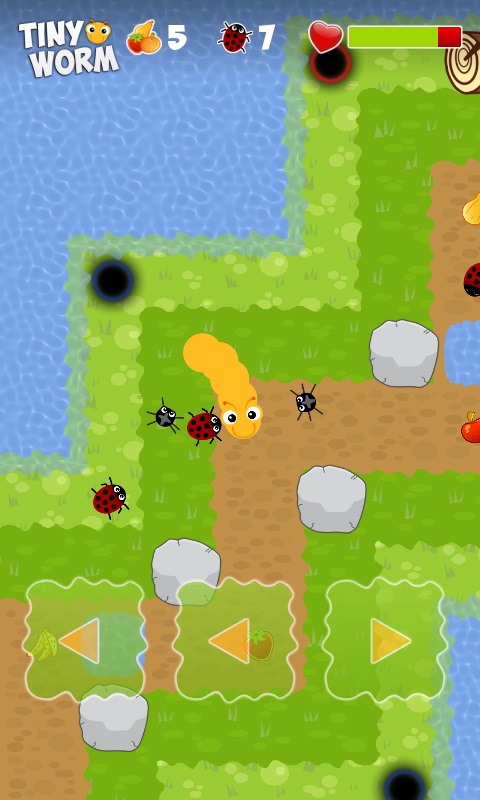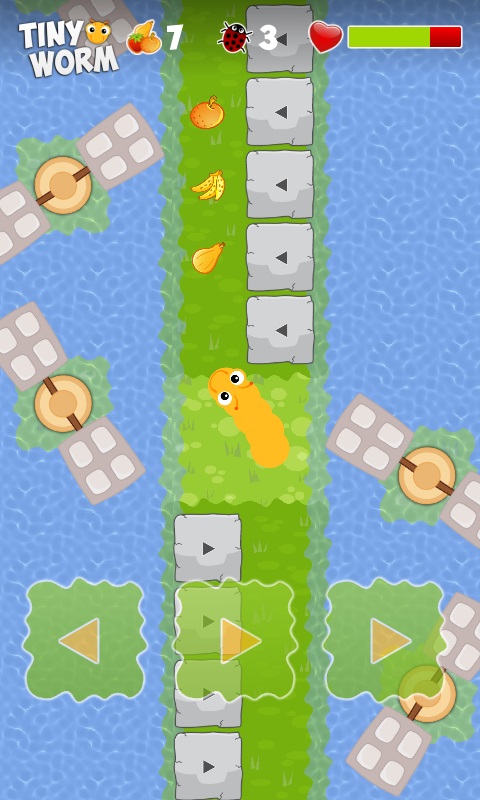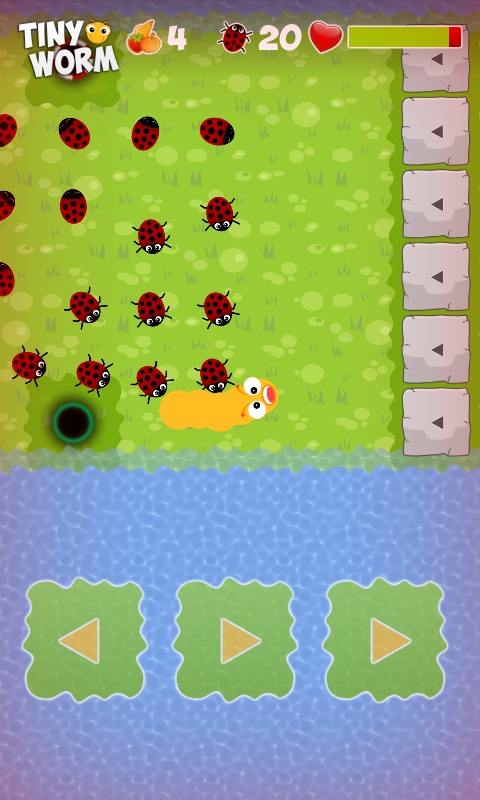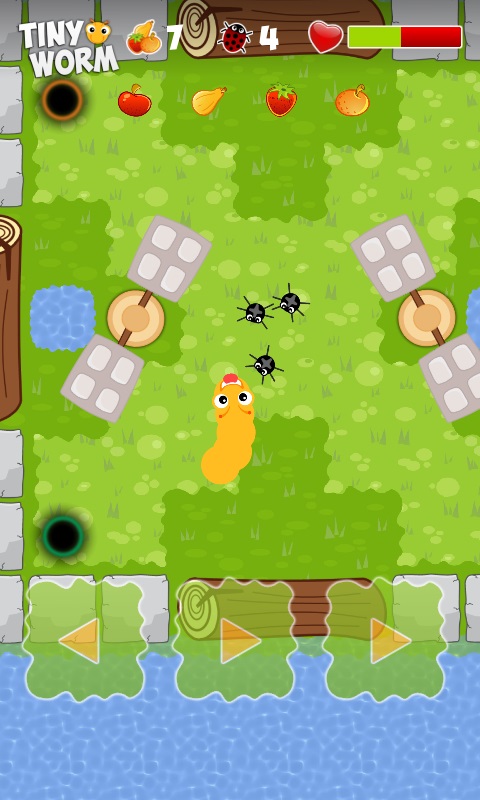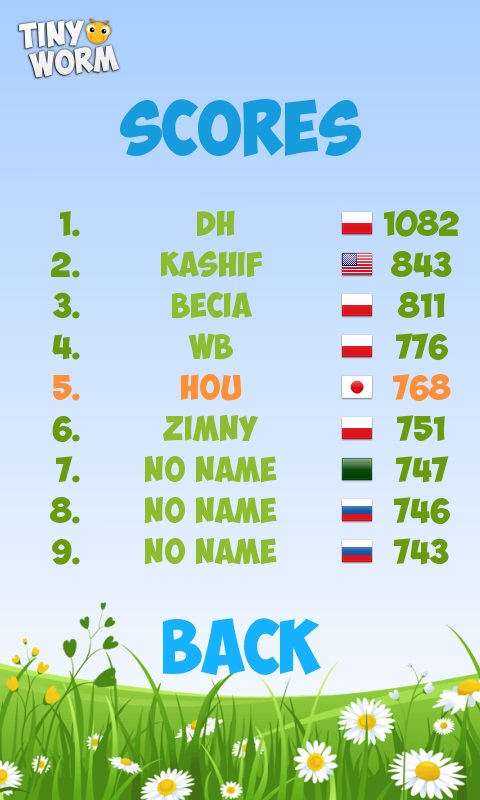 Tiny Worm is recently updated worm adventure application by slabon.pl, that can be used for various world purposes. Its latest version 2.20 has 6 downloads. You can download Tiny Worm latest APK for Android right now.
Images and Video
You can easily extract detailed information about each app from its screenshots. In most cases you will understand what to expect from it.
Specifications
| | |
| --- | --- |
| License | Free |
| Requirements | Android OS |
| Language | English |
| Categories | tiny, worm, adventure, world, obstacles, enemies |
| Size | 1.4 Mb |
| Version | 2.20 |
| Audience | |
| Author | slabon.pl |
| Downloads | 6 |
| Download options | APK |
| User Rating | 5.00 / 5 |